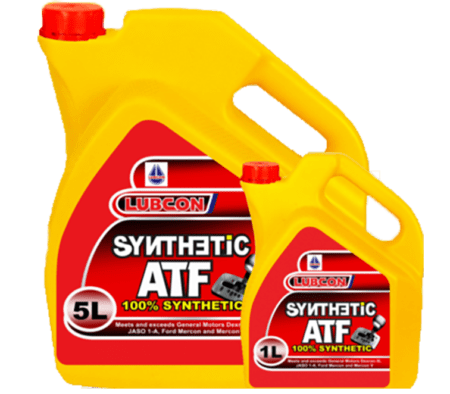 Synthetic ATF is a 100% synthetic motor oil, with high quality that gives full protection to the engine.
Synthetic ATF reduces internal friction and fuel consumption and also provides extra lubrication and rust prevention.
Benefits/advantages of using Lubcon Synthetic ATF
Efficiently protects your Gear.

Reduces wear, rust, and corrosion
Application
Pour the ATF into the gearbox.
Where to get

Lucon Synthetic ATF
Synthetic ATF is a product of Lubcon Limited and can be bought at any of our depots nationwide.