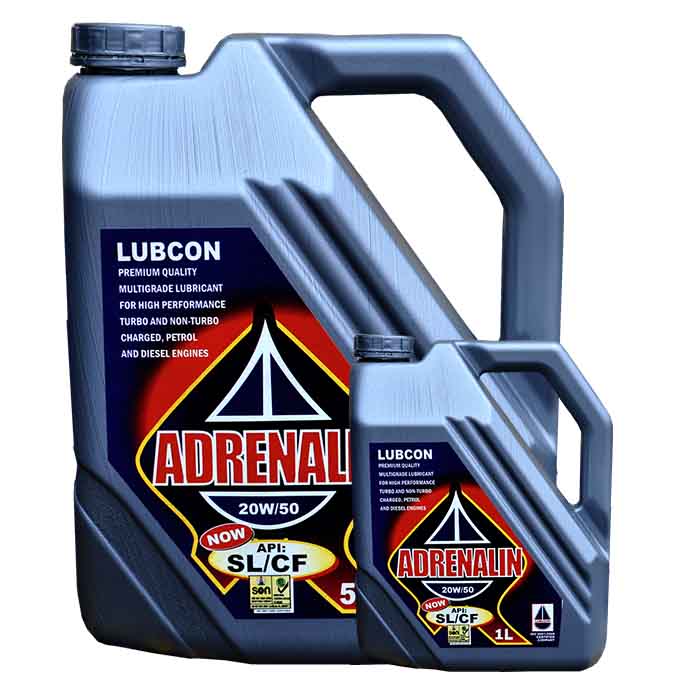 Adrenalin 20w50 is a premium quality multi-grade lubricant for high-performance turbo and non-turbocharged, petrol and diesel engines.
Benefits/advantages of using Adrenalin 20w50
It gives the engine the required temperature to run effectively.

More than x2 protection than any multigrade lubricant product in the country.

It reduces fuel consumption.

It gives you a cleaner engine.
Application
Drain bad/old engine oil from the engine tank so it won't pollute new oil with accumulated dirt.

Pour new oil into the engine oil tank.
Where to get

Super XV
Adrenalin 20w50 is a product of Lubcon Limited and can be bought at any of our depots nationwide.