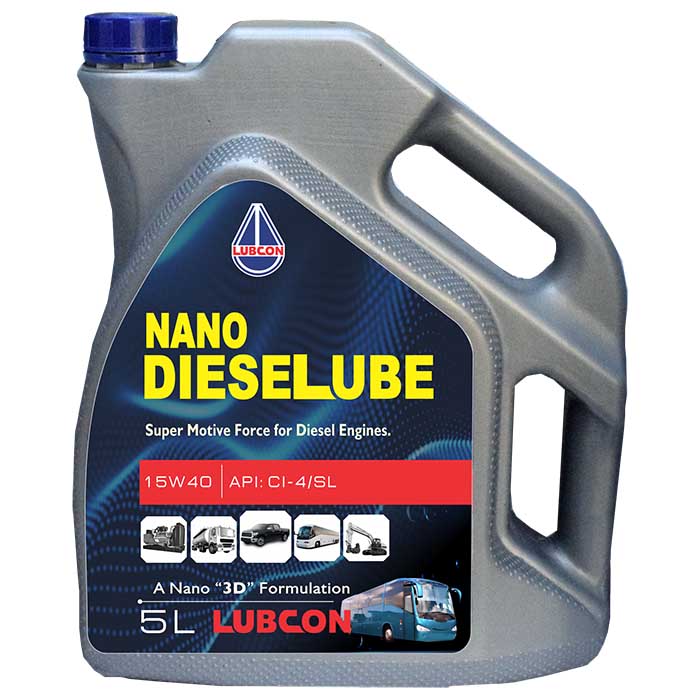 Nano-Dieselube is an engine lubricant with advanced chemistry formulation to reduce fuel consumption considerably and gives extended drain time in most high-performance diesel and turbocharged passenger cars, four-wheel-drive vehicles, and light vans.
Benefits/advantages of using Nano-Dieselube
Preserves full power and performance.

Reduces fleet maintenance costs.

Eliminates unstable compression.

Eliminates vibrations and noise.

Reduces fuel consumption.

Eliminate smoke.

Superior engine cleanliness.
Application
Drain bad/old engine oil from the engine tank.

Pour new oil into the engine oil tank.
Where to get

Nano-Dieselube
Nano-Dieselube is a product of Lubcon Limited with nanotechnology and can be bought at the Lubcon store or any of our depots nationwide.